Crestliner Boats Parts and Accessories
Since 1946, Crestliner has prided itself on constructing boats that are simply built right and built to last. Through superior design, quality craftsmanship, attention to detail, and unmatched value, Crestliner has become synonymous with the world's most durable aluminum boat... boats that are built right. It's how they've done things for the past 65 years; and it's how they intend to continue to build boats for the next 65 years.
SUPERIOR DURABILITY; Crestliner combines premium extruded aluminum components with 65 years of experience to create a boat that stands up to the worst Mother Nature has to offer, and comes back for more year after year.
EXCEPTIONAL DESIGN; No other aluminum boat matches the exceptional design of a Crestliner that's built with the versatility and performance to go wherever you take it. From innovative designs to a legendary dry, stable ride; no one does it better than Crestliner.
UNMATCHED VALUE; Unmatched value has been a hallmark of Crestliner since the day they built their first aluminum boat. They believe in building boats that offer more and do more at a competitive price; all backed by the industry's only "true" lifetime warranty.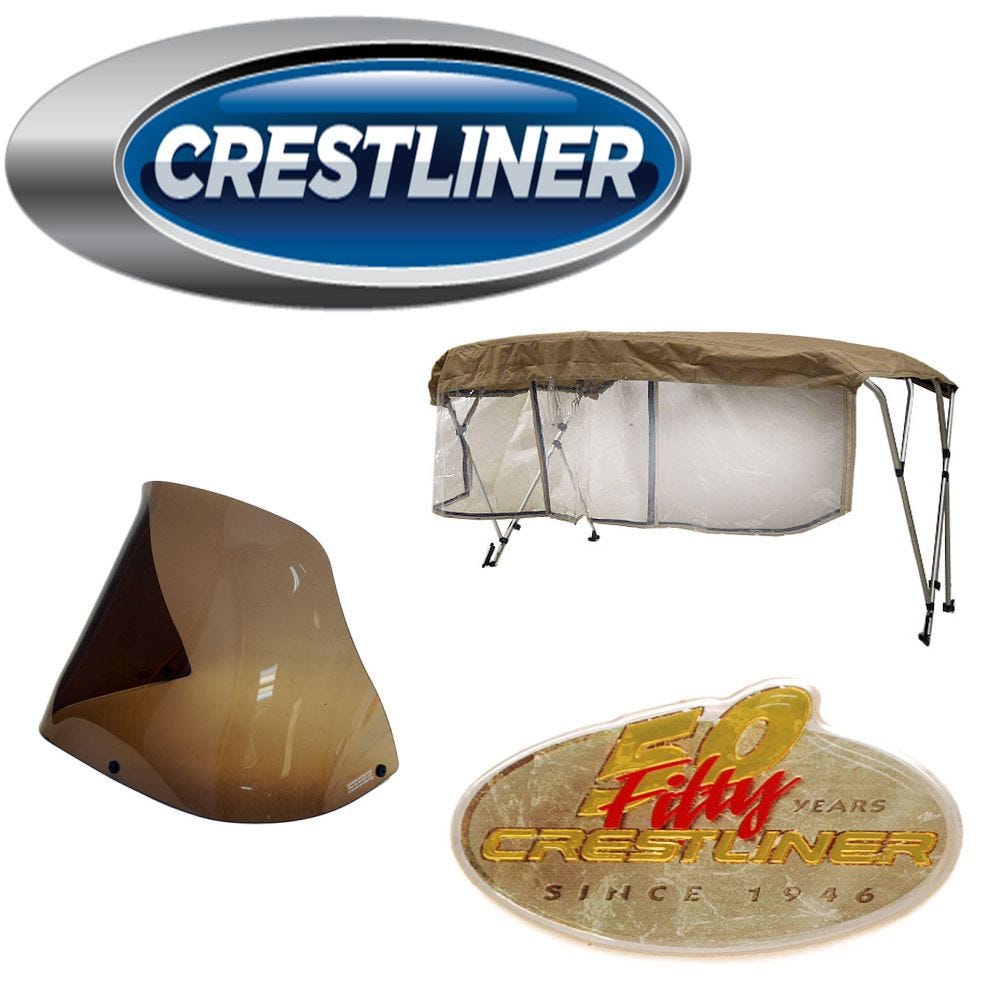 Crestliner Boats
by category